Hotline : 0917 454 046 (Mr. Sinh)
              0947 622 122 (Ms. Trang)
Introducing Air Transportation Services
Air transportation is often used when transporting high value goods that require absolute safety along with short transit times. In these cases air freight is considered one of the few. the solution optimal for users dung. So today, of transportation not as one of the key sectors for economic transport modes advanced and modern , serves important in sequence Logistics of the world in general and Vietnam in particular
Air transportation services features:
High transport speed , large extraction rate, fast transit time

Air transport is considered safer than other types of transport

Documentation procedures are simpler than other transport services

Air transportation always requires the use of high technology.
The goods can be transported by air:
The goods are transported in normal weather conditions.

Goods are not bulky , do not take up too much area.

Goods are packed in accordance with the transport.

Goods are not on the list of items that are not allowed to be transported by air.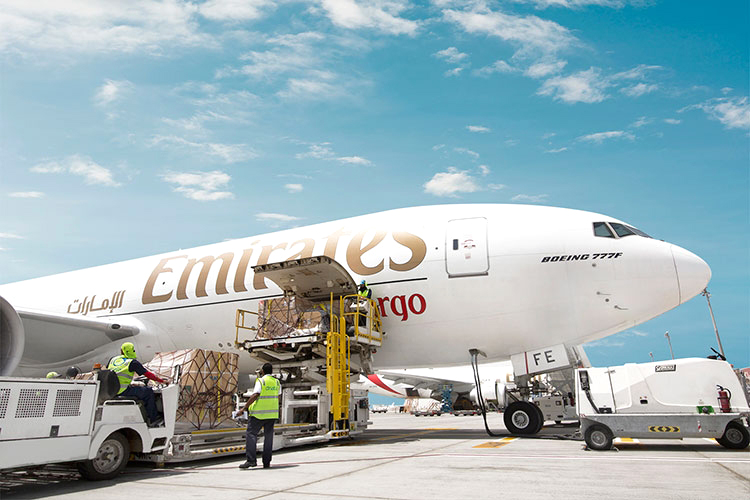 Why choose Vietmy Logistics?
Vietmy Logistics specializes in providing cargo transportation services by air from Tan Son Nhat, Da Nang, Noi Bai … to all airports in the world through agency contracts with many airlines. not as big as: China Airline (CI), Korea Airline (KE), Nippon Cargo Airline, Phillipine Airline …
Therefore, our air freight service is very diverse, including:
Direct flight services to destinations in Asia such as Korea, China, Singapore, Japan, Thailand, Malaysia, Indonesia, Cambodia …

Combining sea and air freight services.

Express delivery service (samples, documents, cosmetics …)

Transporting goods imported from all airports in the world to Vietnam at Tan Son Nhat and Noi Bai airports.

Domestic transport services from Tan Son Nhat airports (SGN) to Da Nang (DAD), Noi Bai (HAN) airports with the shortest time .

Forwarding service with various methods from the sender's warehouse to the airport or to the receiver's warehouse (airport-airport, door-airport, airport-door, door-door …)
Benefits of our customers:
With Vietmy Logistic air freight service, customers will save a lot with the most competitive service costs, with a team of professional staff who will guide and serve. customer service with the best quality. Therefore, customers are completely assured that the goods will come to the recipient in the fastest and most accurate time.
Other services:
In addition to air freight services, Vietmy Logistic also provides other freight services such as sea ​​freight, road transportation, rail transportation … and other Logistics services. such as: customs procedures, import and export entrustment services…. In order to help customers be flexible in goods transportation and related Logistics procedures.
please contact us
Viet My Import – Export Logistic Co., ltd Company (Vietmylogistic)
Customs Procedures – international transportation:  0917 454 046 (Mr.Sinh) – 0947 622 122 (Ms.Trang)
Email: tansinh@vietmylogistic.com – trangle@vietmylogistic.com  
Domestic Transportation : 0912 917 113 – 0947 993 113
Email: chungnguyen@vietmylogistic.com
Website: www.vietmylogistic.com – Email: info@vietmylogistic.com